I thought it might be nice to make some new textures and here you are - the next set. This one contains 22 floristic textures. They look really nice on the icon in negative - try yourself and enjoy!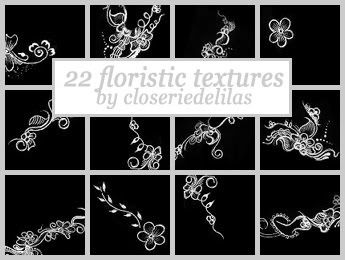 Download HERE

♥ Please credit.
♥ Please leave a comment when you take it.
♥ Feel free to JOIN ME or FRIEND ME if you like my work.
♥ Enjoy!